Big Omaha broke the mold on how to brand a technology and innovation conference.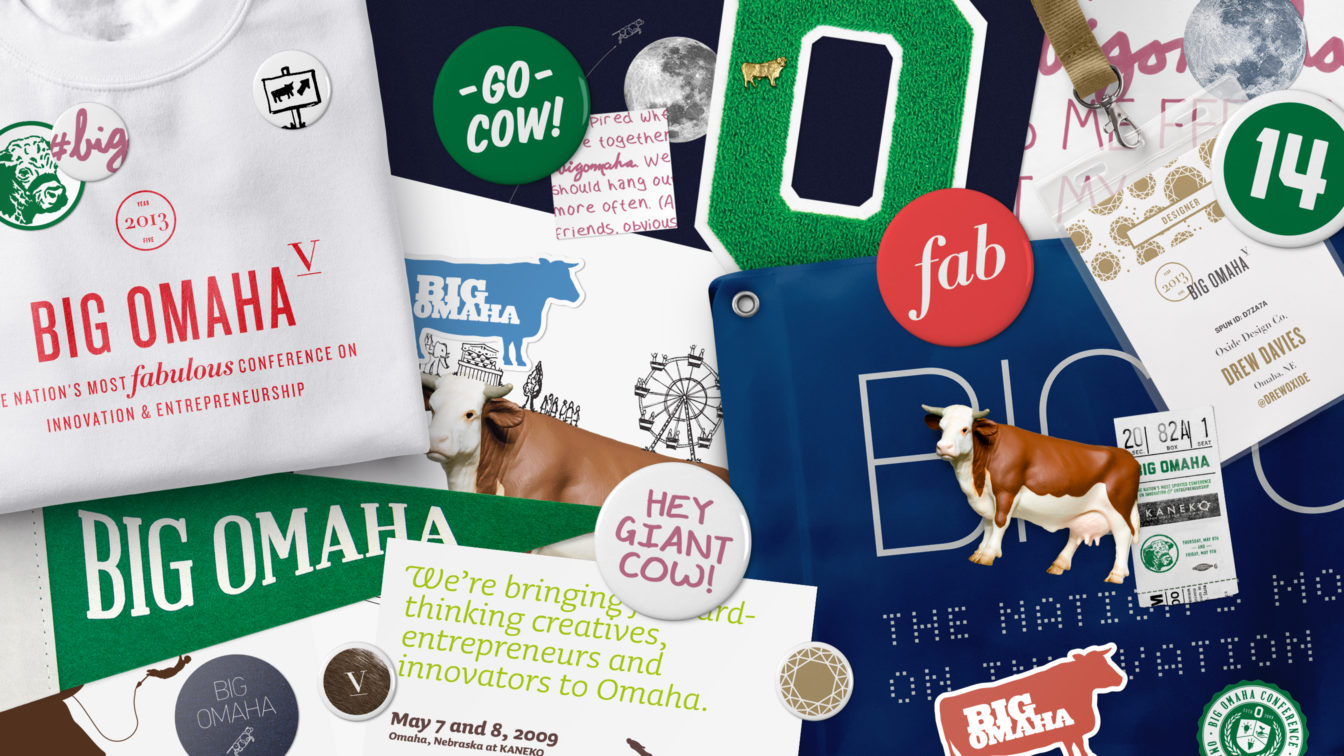 Naming
Brand identity
Logo
INTERIOR SIGNAGE
INTERIOR DESIGN
Website
AD / PROMO DESIGN
MESSAGING / COPYWRITING
PRINT MATERIALS
ILLUSTRATION
USER EXPERIENCE (UX)
Event Promotion
Oxide collaborated with Silicon Prairie News to brand the first six years of the nation's most passionate conference on innovation and entrepreneurship, helping the conference grow to the point of the founders being able to sell it.

In the first year of Silicon Prairie News' conference on innovation and entrepreneurship in the heartland, Oxide branded the conference, developing the concept of "giant cow" as the perfect tongue-in-cheek symbol for Omaha. Since the conference's content centers around the idea of taking a leap of faith, we used daredevils and risk-takers — interacting with the cow — to capture its spirit.

Each year we helped craft the experience of Big Omaha attendees, making sure return guests had something new and exciting to look forward to.