Field Guides to Ensuring Voter Intent
In a distinct honor, our Field Guides were featured in the Smithsonian Design Museum.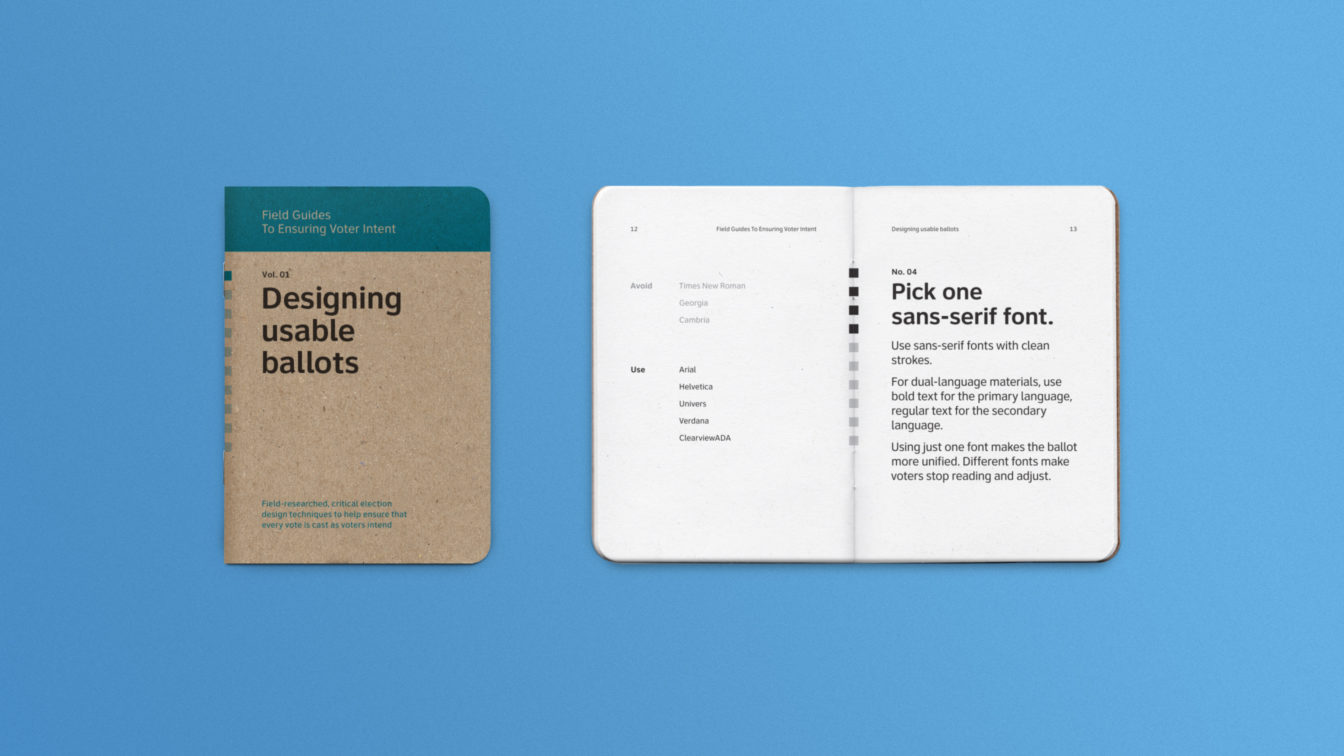 ELECTION / CIVIC DESIGN
USABILITY TESTING
PRINT MATERIALS
The Field Guides, which we designed in collaboration with Center for Civic Design, are 10 pocket-sized guides containing field-researched, critical design techniques that help ensure that every vote is cast as voters intend. Boiling down a full manual of best practices for ballot design (the U.S. Election Assistance Commission's Effective Designs for the Administration of Federal Elections), the Field Guides present design guidelines that election officials can really use. Each guide contains a simple "Top 10" list on a particular topic, ranging from ballots to election department websites.

The Field Guides to Ensuring Voter Intent were featured in the Cooper Hewitt Smithsonian Design Museum in New York City, as part of the "By the people: Designing a Better America" exhibit.

The Field Guides are still in use in election offices across the nation. The fourth edition was printed in 2018.