Saving lives, one quirky condom wrapper at a time.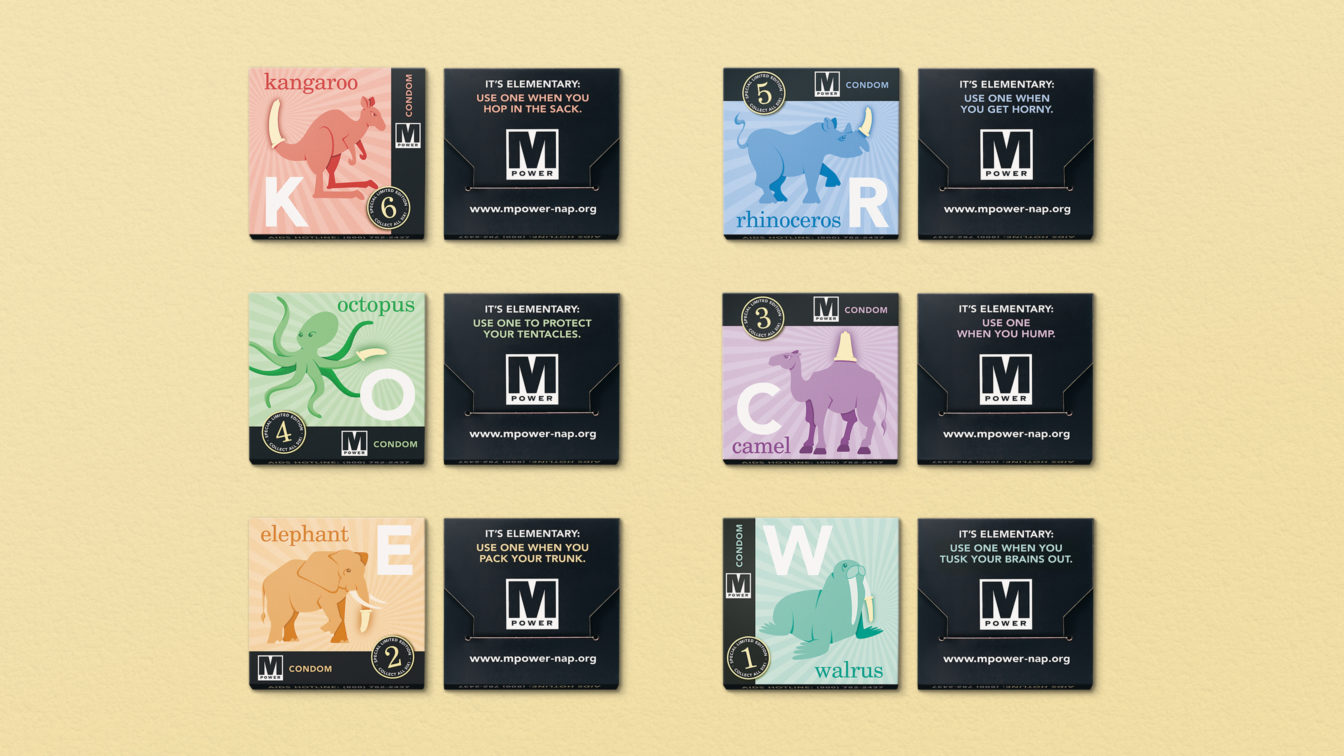 BRAND STRATEGY
MESSAGING / COPYWRITING
Illustration
Packaging
PRINT MATERIALS
MPower (Nebraska AIDS Project's HIV prevention program targeting gay and bisexual men) needed a fresh approach to their free condom distribution program. They needed condom wrappers to disseminate AIDS education information, but also to try to remove the stigma of taking free condoms at local bars and clubs.

We created a set of six quirky condom wrappers that combined kitschy art, bad double-entendres and a fun "collectibility" to make it hip for club-goers to reach for the condom bowl. The project was wildly successful, exceeding all expectations. To this day, people who see the few remaining boxes are still engaged and entertained.