Oxide helped create best practice ballot design standards for nationwide use.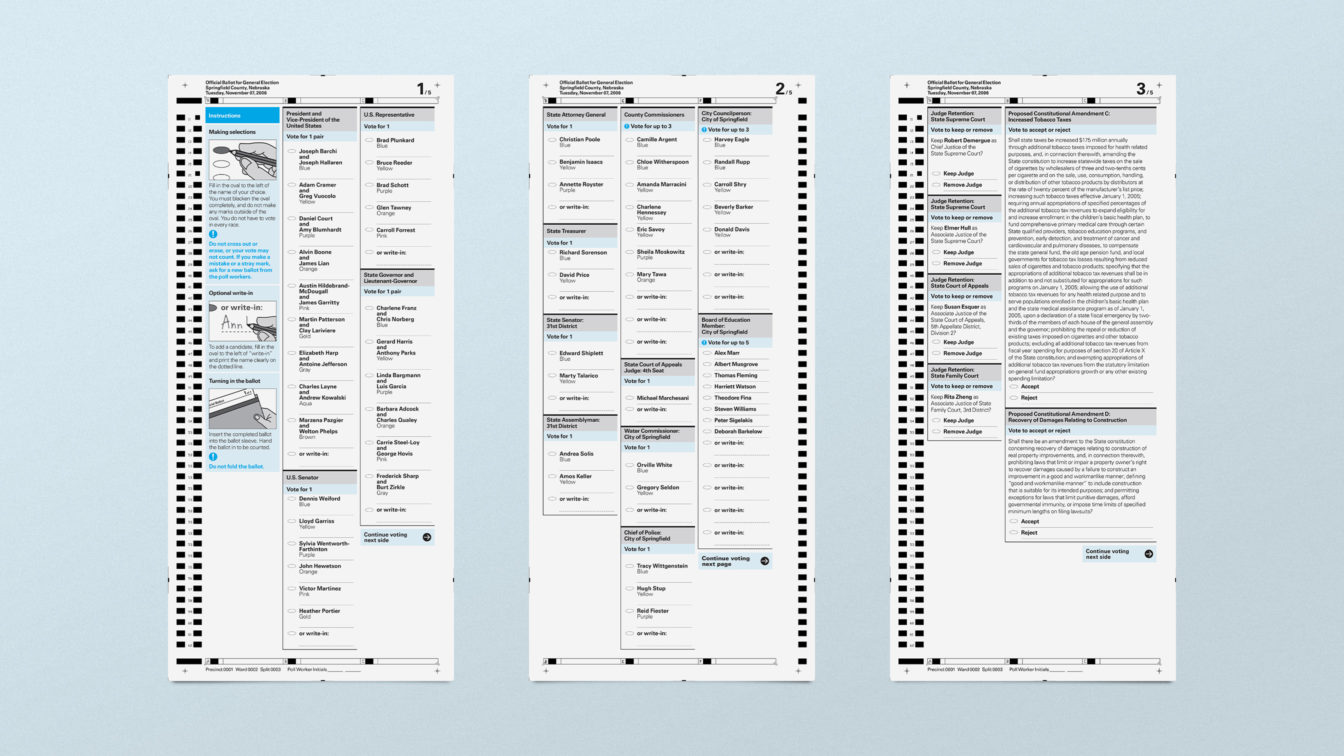 ELECTION / CIVIC DESIGN
USABILITY TESTING
USER EXPERIENCE (UX)
USER INTERFACE (UI)
After the 2000 election debacle, our country developed a better understanding of the importance of clear design when it comes to ballots. The U.S. Election Assistance Commission (EAC) reached out to AIGA Design For Democracy to find best practices for ballot design.

Oxide served as part of the core design and research team that developed the EAC's "Effective Designs for the Administration of Federal Elections" document.

Among the key recommendations are labeling and clearly designating each section, allowing adequate space for each piece of information, ensuring hierarchy guides users through the document, and simplifying the type styles used. As we speak, states are still adopting these design standards.

In 2013, Oxide's founder, Drew Davies, was invited to testify before the Presidential Commission on Election Administration (PCEA). The PCEA was formed to identify best practices and make recommendations to President Obama on election efficiency and voter experience. These PCEA has held a series of five public advisory meetings to collect data relevant to ballot design, voting accessibility, and other issues outlined in Executive Order 13639.