New York State voter registration
We simplified voter registration for 19 million New Yorkers.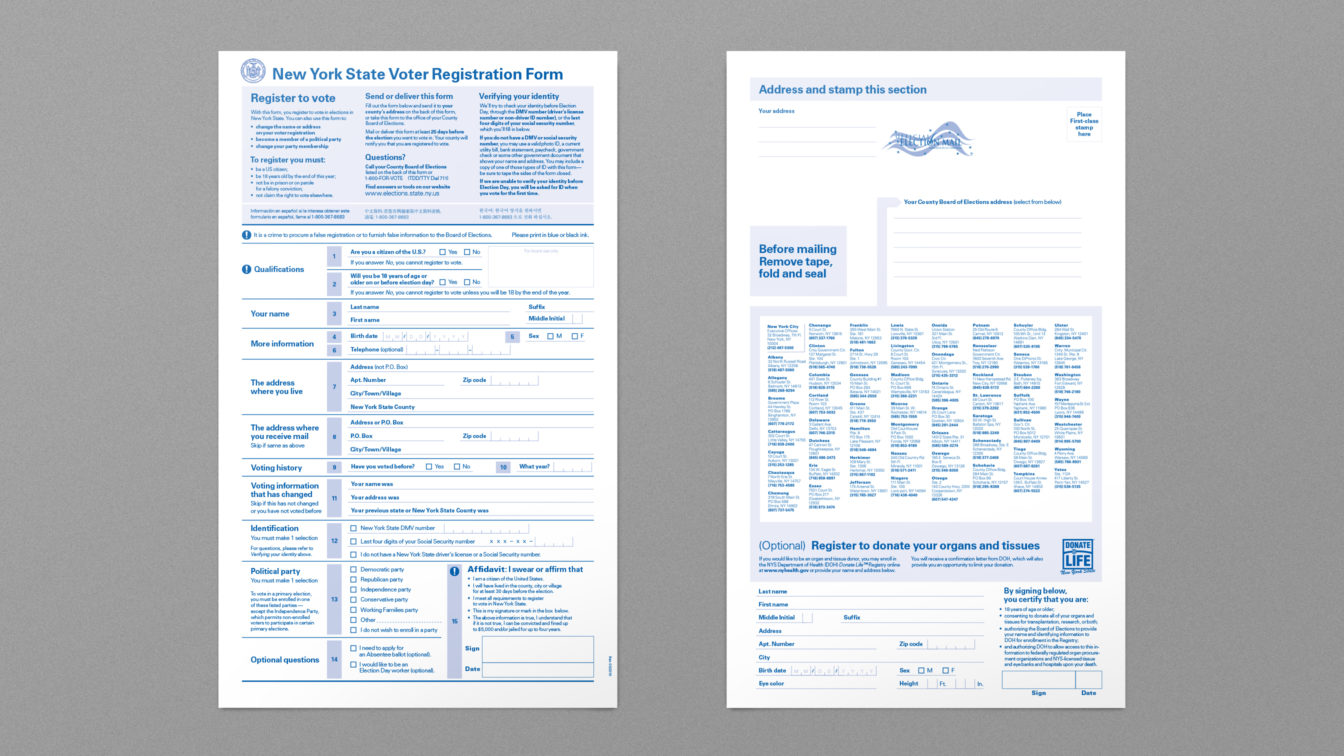 Election / civic design
Print materials
The New York State Board of Elections recognized a need to redesign their voter registration form, to ease the process of getting citizens registered to vote.

Using consistent visual cues, straightforward labeling, and clearly defined navigation, Oxide was able to reimagine New York's voter registration form, making it infinitely more usable than previous versions.

The new design has inspired other states to update their own voter registration forms, which can easily become a bear for voters.